Trust Talks Episode 9: Civic Engagement Through a Racial Equity Lens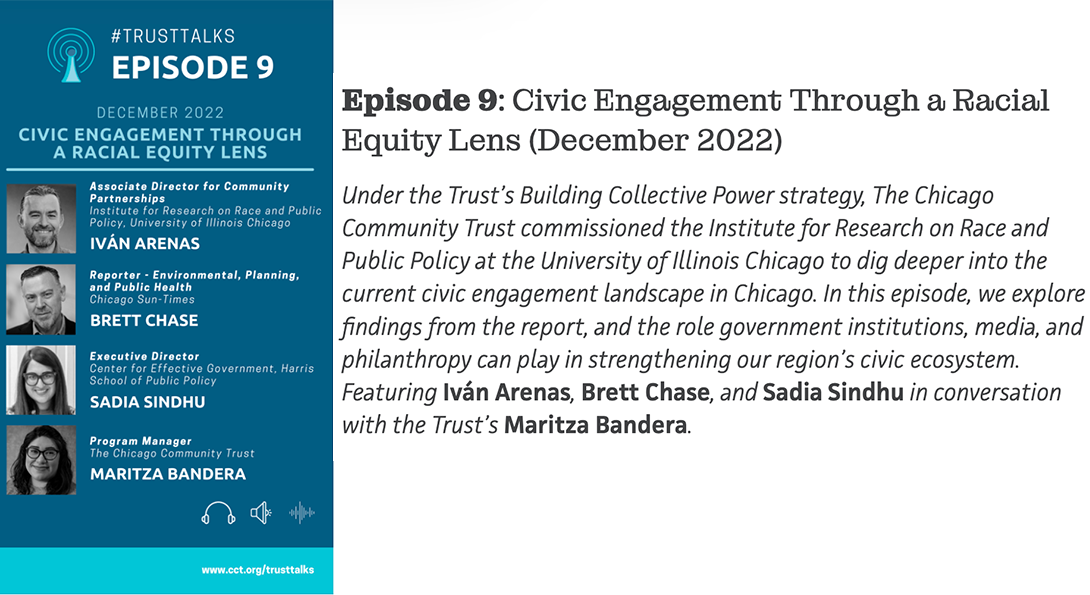 "How can we all come together to bridge the gaps and strengthen our region's civic ecosystem?"
A recent podcast by The Chicago Community Trust features a conversation about IRRPP's latest report on Civic Engagement and the role government institutions, media, and philanthropy can play in strengthening our region's civic ecosystem. Featuring IRRPP's Iván Arenas, Chicago Sun Times Reporter Brett Chase, and Executive Director of U of C's Center for Effective Government Sadia Sindhu in conversation with the Trust's Maritza Bandera.