The Institute for Research on Race & Public Policy at the University of Illinois at Chicago promotes and coordinates engaged research on racial and ethnic justice in the U.S.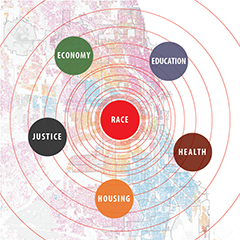 Our mission is to increase society's understanding of the root causes of racial and ethnic inequality and to provide the public, organizers, practitioners, and policymakers with research-based policy solutions. To fulfill that mission, IRRPP funds research on race and ethnicity, trains scholars to participate in policy discussions, collaborates on social justice projects with community organizations, and holds events exploring the link between policy and racial and ethnic injustice.

Support IRRPP's work by making an online gift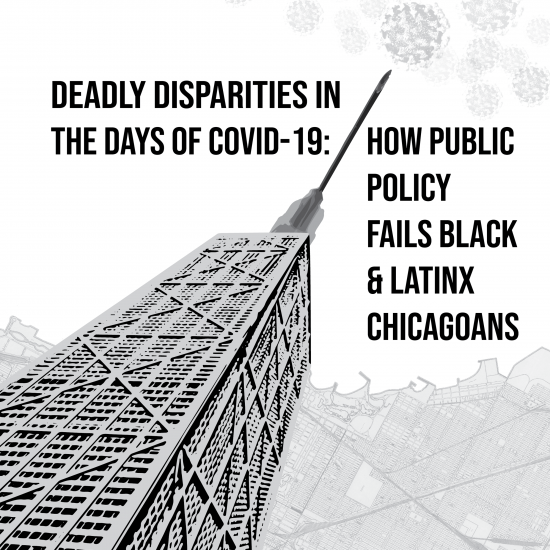 Latest Report: Deadly Disparities in the time of COVID-19 Heading link
This report centers the lived experiences Black, Latinx, and white residents of three neighborhoods — Austin, Little Village, and Albany Park — in order to explore how the pandemic has impacted different communities in the city. Drawing on over 150 interviews with residents and policy makers, we find that while COVID-19 has been treated as a health crisis at the federal, state, and local levels and thus has been fought through a series of public health strategies, the residents we spoke to experienced it as a much broader crisis related to housing, jobs, childcare, schooling, and healthcare.
Read More