The Institute for Research on Race & Public Policy at the University of Illinois at Chicago promotes and coordinates engaged research on racial and ethnic justice in the U.S.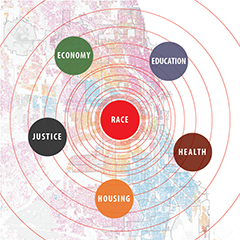 Our mission is to increase society's understanding of the root causes of racial and ethnic inequality and to provide the public, organizers, practitioners, and policymakers with research-based policy solutions. To fulfill that mission, IRRPP funds research on race and ethnicity, trains scholars to participate in policy discussions, collaborates on social justice projects with community organizations, and holds events exploring the link between policy and racial and ethnic injustice.

Support IRRPP's work by making an online gift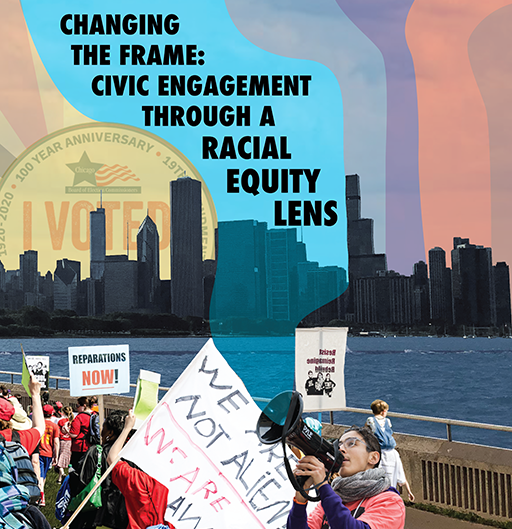 Latest Report – Changing the Frame: Civic Engagement Through A Racial Equity Lens Heading link
In this report, we provide a broader analysis of civic life using a racial equity lens. We take into account racial inequities and the practices and policies that reinforce them along with the perspectives of people engaged in the critical work of addressing these inequities. By incorporating a racial equity lens and the voices of these community actors into our analysis, we hope to broaden the discussion of what counts as civic engagement and better understand how to encourage it.
Read More