Apr
23
2021
Race/Ethnicity Workshop: Sherene Seikaly
Race/Ethnicity Workshop
April 23, 2021
12:00 PM - 1:30 PM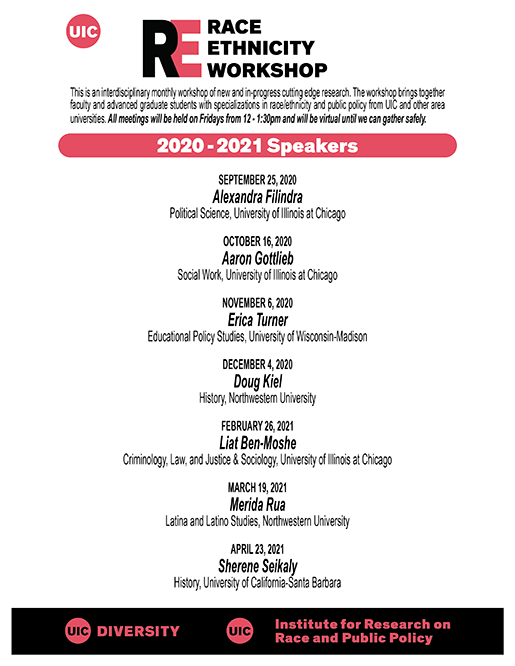 This month's Race/Ethnicity workshop features University of California-Santa Barbara Associate Professor of History Sherene Seikaly.

In collaboration with the UIC Office of Diversity, this is an interdisciplinary monthly workshop of new and in-progress cutting edge research on race/ethnicity and public policy. The workshop brings together faculty and advanced graduate students with specializations in race/ethnicity and public policy from UIC and other area universities.
Race/Ethnicity Workshops are by invitation only, please use the contact email if you are interested in attending this series.
Date updated
Jul 31, 2020